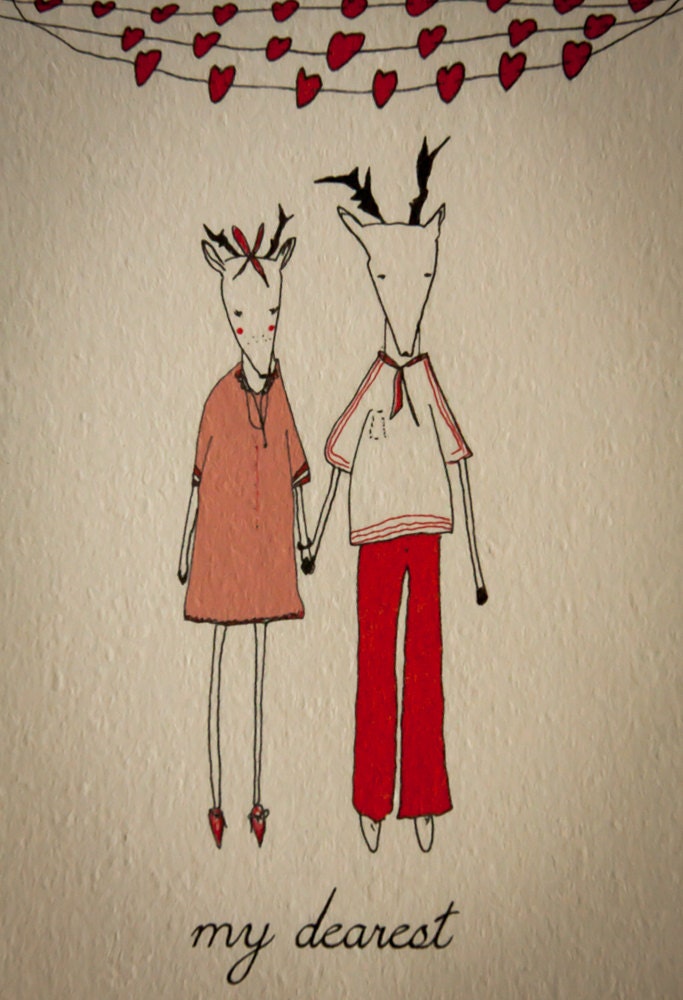 Okay, it's a few weeks away, but who else has Valentine's on the mind? It's so very fun to look for cute cards, thoughtful presents, and fun trinkets for your partner, friends, or family. I'm definitely digging on these cute "
My Dearest" Valentines made by CMW Illustration.
Lately, I've been thinking that deer are the new owls (for me, at least), as ridiculous as I feel even typing that phrase. What little symbols of love do you plan on sending out to those who are dear to you but in a different part of the country/world?